Virtual Security Guard
For a fraction of the cost, and a lot less hassle, your Texas business benefits from a virtual security guard 24/7/365. You'll be able to keep an eye on your oil rig, vacant property, or apartment building's security no matter the time of day. Learn more below.
MORE ABOUT VIRTUAL SECURITY GUARD PROTECTION
Specialty camera and surveillance system solutions can keep an eye on your Houston-area property at any time of day and during holidays. Can you say the same about traditional security guard services? We didn't think so.
Non-stop video surveillance, audio deterrence functionality, and more are all features you can incorporate with a Cameras Onsite system. Strategically designed from the ground up, potential threats and emergency responses occur at all times. Other benefits of incorporating a Cameras Onsite system include the following:
Support staff based in the USA

20+ years of experience in the security field

Patented audio & light deterrence system designs

Fixed and mobile CCTV solutions for any industry

Mobile surveillance practically anywhere

Flexible power options and innovative designs
Features

Cameras Onsite realizes that not all industry applications have the same needs, and that is why we utilize customized security camera systems featuring cell phone access, live video monitoring and virtual security guard features. Whether your system is on a vacant lot or a busy apartment property, these functions will help keep your site protected:

Self-Learning Analytics
Unusual Activity & Motion Detection
Facial Recognition
100% USA-Based Monitoring Team

In addition to these features, you'll be able to remotely view previously recorded footage and live feeds from a cell phone, tablet, or other smart device.

Equipment

Only high-performance, trusted products are deemed worthy for our Texas clients' security camera systems. That's why we use reputable brands like Avigilon to address all of your surveillance needs, and these include components like:

Outdoor-Rated Cameras & Lighting
Motion & Incident Detection
Thermal Imaging
Particulate Sensors for Air Quality

Our patented security systems ensure the products we use on your construction site or utility substation can quickly and effectively receive upgrades, so you're always outfitted with the latest functionality.

Applications

Because all of the virtual security guard services that Cameras Onsite offers are customizable to meet the unique needs of every client, we are able to work in practically any industry, including the following:

Crops & Farmland
Vacant Lots
Apartment Buildings
Construction Sites

Don't worry if your industry isn't listed here, because Cameras Onsite has over 20 years of experience designing custom security and surveillance solutions – we can do the same for you!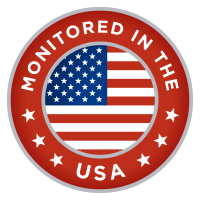 The Cameras Onsite Difference
We are a cutting-edge surveillance and monitoring company serving Houston, Fort Worth, and beyond across the great state of Texas. We use a wide range of high-performance equipment with thermal imaging, video analytics, and virtual security guard services. With 20+ years of experience and several patents, we proudly offer what no other security company can come close to offering.
POPULAR INDUSTRIES FOR VIRTUAL SECURITY GUARD SERVICES
---
Improve the way you protect and monitor your Texas business, no matter the industry. Take a look below at a few of the industries that can benefit from virtual security guard services.
Car Dealership Security

From wheels to catalytic converters to the cars themselves, your car dealership is vulnerable without a proper security solution.

Construction Security

Our self-contained mobile surveillance systems protect your Austin-area construction site both day and night with night vision technology.

Apartment Security

If you've experienced a rash of break-ins recently, we have a security monitoring solution customizable to your apartment or townhome complex.

Oil & Gas Security

The equipment and materials on your San Antonio or Houston, TX facility are protected 24/7/365 with Avigilon analytics, license plate recognition, and more.

Neighborhood Surveillance

Popular community amenities such as pools, parks, and walking trails are better protected with bespoke mobile surveillance systems from Cameras Onsite.

Utilities

To meet government standards and regulations, utility substations and power must be protected at all times to provide continuity of service to city residents.

Vacant Property Security

Protect your vacation rental or bank foreclosure with live video monitoring. Our CCTV camera trailer systems are the perfect solution for you.

Recycling Facilities

Your recycling facility needs a surveillance and monitoring system with Avigilon's facial recognition functionality that protects you from repeat offenders.
CONTACT US TODAY
Schedule a consultation now to incorporate the latest security and surveillance methods into your Texas apartment building, vacant lot or job site.