Camera Health Monitoring
Keeping an eye on your Texas property has never been simpler. You'll no longer worry and wonder if devices are working properly after a significant rain or snowstorm. With camera health monitoring, your surveillance system's health is shown in real-time from your remotely connected device like a cell phone or tablet. Learn more below.
CAMERA HEALTH MONITORING GIVES PEACE OF MIND
There's no need to make the drive to a job site to check on the status of surveillance cameras and monitoring equipment after a big storm or other incident. Camera Onsite's mobile video surveillance trailers show superintendents and property managers real-time data and device health from any smart device of your choosing.
Cameras Onsite offers patented security solutions for practically any industry application. In addition to the benefits listed below, we can bring peace of mind to building managers and farm owners with camera health monitoring.
Support staff based in the USA

20+ years of experience in the security field

Patented video monitoring system designs

Fixed and mobile solutions for any industry

Security cameras accessible with a cell phone

Flexible power options and innovative designs
Features

Cameras Onsite realizes that your Fort Worth or Houston-area site needs protection no matter the time of day. With camera health monitoring, you'll be able to remotely view device connectivity and more:

Remote Repair
24/7/365 USA-Based Monitoring Team
Health of Your System's Devices
Discounted Service Rates

In addition to these features, you'll also receive alerts on your cell phone whenever an incident occurs.

Equipment

We only incorporate the latest surveillance innovations on our Texas clients' setups. By using trusted brands like Avigilon to address all of your security needs, we can inform you of when the following functions are unavailable:

Thermal Camera Connectivity
Video Intercoms
Relay Input/Output Actions
Slow Upload or Download Speeds

Our unique, patented system setup ensures the technology we incorporate on your car dealership or apartment parking lot can be upgraded quickly and effectively.

Applications

Every solution we design for our Texas clients is personalized to meet the unique needs of practically any industry application, including the following:

Power Plants
Vacant Properties
Cell Towers/li>
Crops & Farms

If your industry is not listed here, don't worry. Cameras Onsite has over 20 years of experience designing customized fixed and mobile surveillance solutions, and we can do the same for you!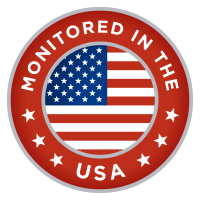 The Cameras Onsite Difference
We are the leading surveillance and monitoring company serving the Houston and San Antonio areas and beyond. We use a wide range of high-performance camera equipment with video analytics, motion detection, and thermal imaging. With more than two decades of experience and several patents, we proudly offer solutions that no other security company can come close to offering.
Popular Industries for CAMERA HEALTH MONITORING
---
Improve the way you protect and monitor your Texas business, no matter the industry. Take a look below at a few of the industries that benefit from a Cameras Onsite solution.
Car Dealership Security

From wheels to catalytic converters to the cars themselves, your car dealership is vulnerable without a proper security solution.

Construction Security

Our self-contained mobile surveillance systems protect your Austin-area construction site both day and night with night vision technology.

Apartment Security

If you've experienced a rash of break-ins recently, we have a security monitoring solution customizable to your apartment or townhome complex.

Oil & Gas Security

The equipment and materials on your San Antonio or Houston, TX facility are protected 24/7/365 with Avigilon analytics, license plate recognition, and more.

Neighborhood Surveillance

Popular community amenities such as pools, parks, and walking trails are better protected with bespoke mobile surveillance systems from Cameras Onsite.

Utilities

To meet government standards and regulations, utility substations and power must be protected at all times to provide continuity of service to city residents.

Vacant Property Security

Protect your vacation rental or bank foreclosure with live video monitoring. Our CCTV camera trailer systems are the perfect solution for you.

Recycling Facilities

Your recycling facility needs a surveillance and monitoring system with Avigilon's facial recognition functionality that protects you from repeat offenders.
CONTACT US TODAY
For mobile video surveillance trailers and camera system solutions that are accessible via your cell phone, get started by clicking below.