SECURE YOUR TEXAS BUSINESS WITH EASE & PROFESSIONALISM
We help Texans take command of their security from anywhere in the world, with customized live video monitoring and mobile surveillance systems.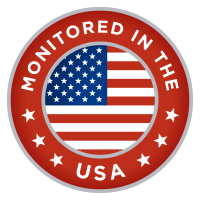 Who We Are
As the leading mobile video surveillance trailer and parking security systems company serving Dallas, Fort Worth, and the greater state of Texas, Cameras Onsite proudly offers our services to several industries just like yours. We pride ourselves on our extraordinary customer service, innovative technology solutions, and exceptional industry knowledge. Our team designs, engineers, installs, and supports sophisticated security and surveillance solutions. We have over 20 years of experience, several patents and are pleased to offer something that no other security company can come close to offering.
Support Staff Based in USA

Competitors use offshore monitoring services that leave your property vulnerable. Our 100% USA-based team has your back 24/7/365 and is always here to meet your needs.

20 YEARS OF EXPERIENCE

We've patented the technologies we deliver to our clients, and with over two decades of exemplary work, we're proud to continue our great track record.

BEST-IN-CLASS SOLUTIONS

Bespoke surveillance and security solutions are created from the ground up. We'll craft the perfect combination of high-performance products to keep what matters to you most protected.

FLEXIBLE OPTIONS

There's no need to feel stuck with a one-size-fits-all surveillance solution. Our mobile video trailer systems provide flexible power options with cameras, audio and sensors included.

EXPERTS ON PROCESS

We know what you need, sometimes before you've even figured it out. With our tenured history, we know the best systems for every industry – from parking security systems to oil and gas security in Dallas, TX.

STATEWIDE SERVICE

From Houston to San Antonio, the DFW Metroplex to Austin, we proudly serve the great state of Texas. And with our USA-based remote monitoring team, working with us feels like working with family.
Our History
Because we've been in the high-performance security and video surveillance industry for so long, we've seen competitors come and go over the years. Over the last twenty years of providing exceptional service to our clients, we've learned that we must constantly step it up and elevate our product to meet the security needs of modern Texans. Just like our products, we are continually assessing how we can provide the best customer service, products, and support for our clients. From remote project management to home security footage on your camera phone, Cameras Onsite is here for you.
Affiliations
---
Our team is dedicated to being a leader in the security field. To show our dedication and drive for cutting-edge professional knowledge, we are affiliated with several distinctive industry partners.