Video Analytics / AI
Being able to detect, verify, and respond to critical security events on your oil rig or vacant Houston-area property ensures employees, residents, materials, and inventory are protected – even if you're not on-site. You can relax knowing your job site or car dealership lot has advanced solutions.
WHY VIDEO ANALYTICS / AI WORKS
Next-generation video analytics and self-learning artificial intelligence are the latest surveillance innovations we strive to incorporate into our Texas clients' security applications. With neural networks to power high-performance analytics functions, your footage accurately detects threats in crowded indoor environments or at the perimeter of your San Antonio, TX property.
Facial and license plate recognition, unusual activity detection, object tracking and classification, and Appearance Search from Avigilon keep your entire site intelligently surveilled 24/7/365.
Support staff based in the USA

20+ years of experience in the security field

Patented video monitoring system designs

Fixed and mobile solutions for any industry

Security cameras with phone access

Flexible power options and innovative designs
Features

A security setup that works on a Houston-area oil rig does not have the same components as one that surveils farms and crops or a system that monitors a recycling facility. Cameras Onsite realizes this important detail, and that's why we utilize custom-designed solutions featuring the following capabilities and more!

Facial Recognition
Adaptive IR
Self-learning Avigilon Analytics
Unusual Activity & Motion Detection

In addition to these security camera features, you'll also receive phone alerts whenever an incident occurs.

Equipment

Only high-performance, trusted products are deemed worthy for our Houston and San Antonio clients' surveillance setups. That's why we use trusted brands like Avigilon to address all of your monitoring needs, and these include components like:

Adaptive IR
Thermal Cameras
Video Intercoms
High-Efficiency Video Coders

Our unique, patented system setup ensures the technology we incorporate on your construction site or utility substation can be upgraded quickly and effectively.

Applications

Because all of the solutions we design for our clients are personalized to meet unique needs, we are able to work in practically any industry, including the following:

Oil & Gas Rigs
Car Dealerships
Utility Substations
Recycling Facilities

If your industry is not listed here, don't worry. Cameras Onsite has over 20 years of experience designing custom security and surveillance solutions, and we can do the same for you!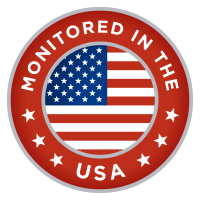 The Cameras Onsite Difference
We are the leading surveillance and monitoring company serving the San Antonio, TX, area and beyond. We use a wide range of high-performance equipment with video analytics, motion detection, and more. With more than two decades of experience and several patents, we are proud to offer something that no other security company can come close to offering.
Popular Industries for VIDEO ANALYTICS / AI
---
Improve the way you protect and monitor your Texas business, no matter the industry. Take a look below at a few of the industries that can benefit from a Cameras Onsite solution.
Car Dealership Security

From wheels to catalytic converters to the cars themselves, your car dealership is vulnerable without a proper security solution.

Construction Security

Our self-contained mobile surveillance systems protect your Austin-area construction site both day and night with night vision technology.

Apartment Security

If you've experienced a rash of break-ins recently, we have a security monitoring solution customizable to your apartment or townhome complex.

Oil & Gas Security

The equipment and materials on your San Antonio or Houston, TX facility are protected 24/7/365 with Avigilon analytics, license plate recognition, and more.

Neighborhood Surveillance

Popular community amenities such as pools, parks, and walking trails are better protected with bespoke mobile surveillance systems from Cameras Onsite.

Utilities

To meet government standards and regulations, utility substations and power must be protected at all times to provide continuity of service to city residents.

Vacant Property Security

Protect your vacation rental or bank foreclosure with live video monitoring. Our CCTV camera trailer systems are the perfect solution for you.

Recycling Facilities

Your recycling facility needs a surveillance and monitoring system with Avigilon's facial recognition functionality that protects you from repeat offenders.
CONTACT US TODAY
For the ultimate security and surveillance solution on your Houston or San Antonio oil rig, farm or construction site, schedule a consultation now.